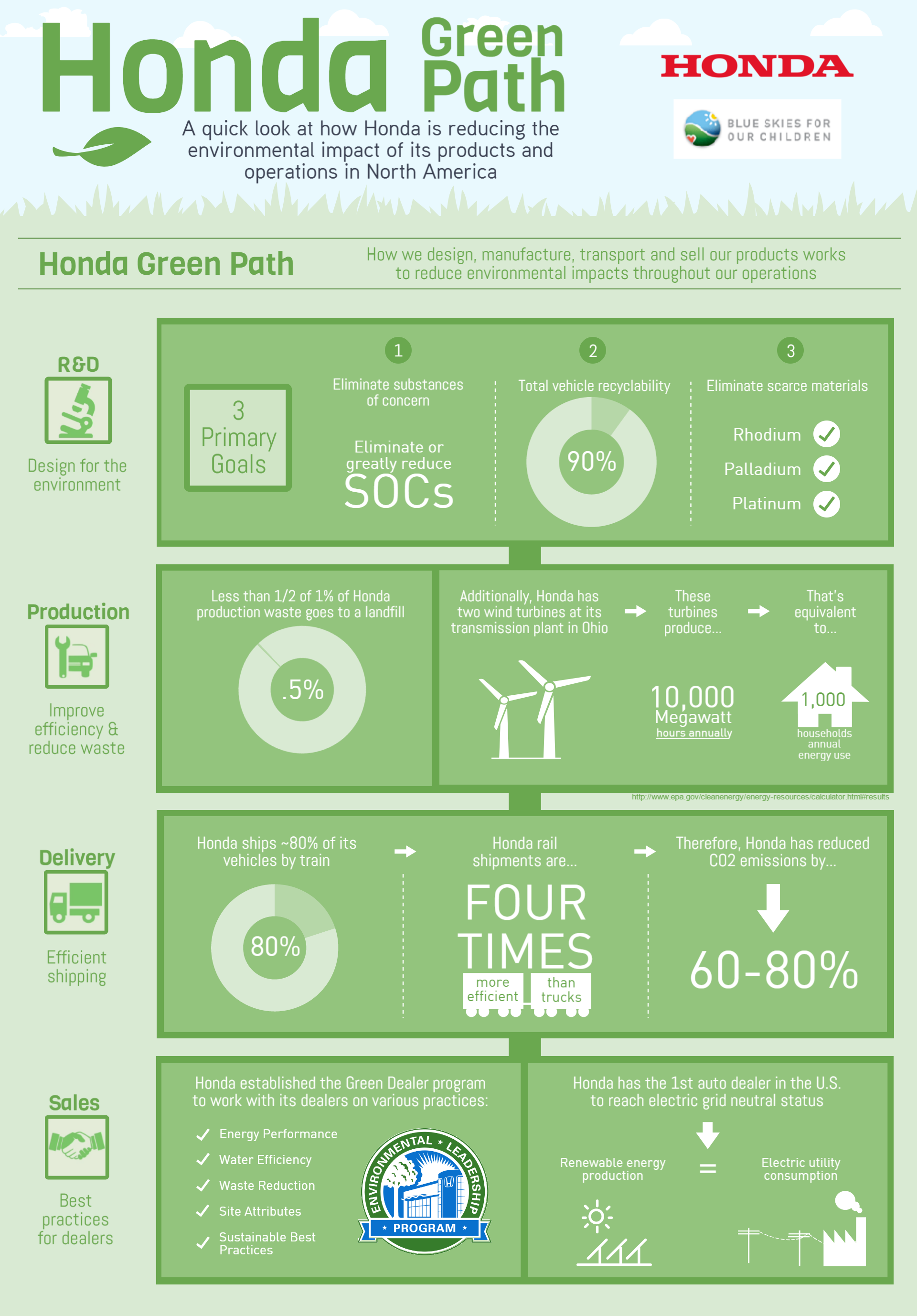 Here at Honda of Denton, we take pride in the fun and affordable vehicles on our lot. But there's a lot more to Honda than meets the eye, especially when it comes to sustainability, which is why we're proud to stand behind an automaker that has taken the lead among global companies when it comes to environmental responsibility. In fact, Honda is the only automaker to voluntarily announce a goal of reducing CO2 emissions globally with a target of 50 percent reduction by 2050.
Honda's most recent move has been the announcement of its "Green Path" initiative. This plan will reduce Honda's total life-cycle environmental impact by utilizing advanced technologies and facilities. The first move under the initiative was a $210 million investment towards a new painting facility in Marysville, OH.
The Green Path initiative offers a comprehensive and practical approach to tackling the real-life problem of designing sustainable auto manufacturing. The initiative's goals are to eliminate the use of depleting natural resources, reduce the use of water, and get more Honda dealerships involved with the "Green Dealer" program that supports local sustainable practices. It will also target CO2 reduction in the creation, transportation, and operation of all Honda vehicles.
The Honda of Denton team wants you to feel good about what you drive, so stop by or contact us online to learn about our exciting and sustainable new Honda inventory today.